When kids and pets run around the house, you need flooring to keep up with their energy and playfulness. Choosing a durable and safe floor for them to run, jump, and play on is essential. This article will explore the best flooring options for families with kids and pets.
Floor Carpeting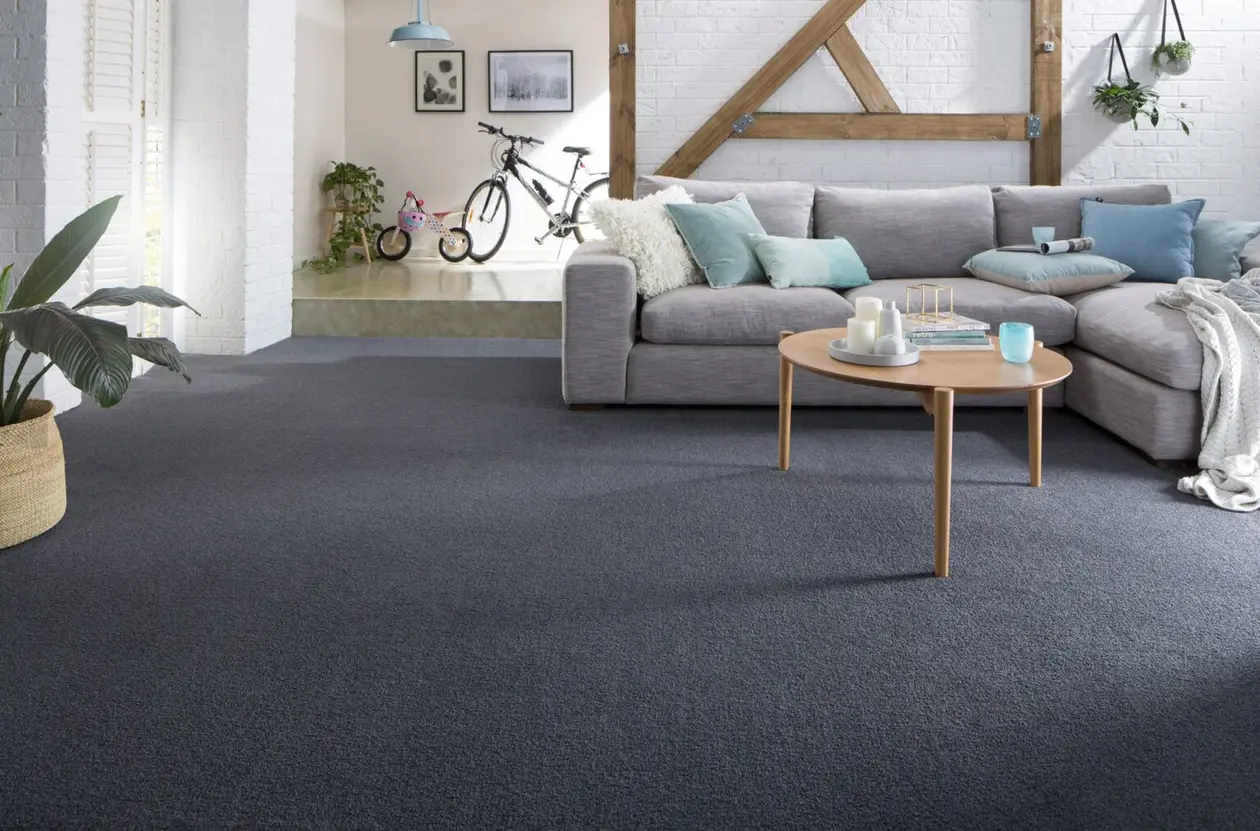 Floor Carpet is a very comfortable flooring that helps reduce noise from a busy household. Plush carpeting gives kids a soft surface for playing and sleeping. The materials are hypoallergenic and do not attract pet fur or dander. Stains and odors do not soak into the carpet fibers either.
However, the carpet shows every spill, stain, and mess. The fibers get crushed down over time, too. Frequent vacuuming is needed to lift the pile and remove allergens. Annual professional deep cleaning keeps the carpet fresh. Use a stain-resistant treatment to make accidental spills easier to remove. Overall, carpet is best for low-traffic bedrooms.
Vinyl Flooring
Vinyl is an affordable, kid-friendly flooring material. It provides cushioning that is comfortable underfoot yet still durable. The protective wear layer resists scratches, stains, and dents. Vinyl does not retain odors like carpet and repels pet accidents. Popular brands like Life Proof are waterproof to tolerate messes.
Thicker vinyl better handles heavy activity. Rigid core vinyl prevents indentation damage. Vinyl comes in fun colors and patterns kids love. Installing vinyl flooring throughout the living spaces creates one seamless floor. The easy no-wax cleaning makes vinyl suitable for busy families.
Tile Flooring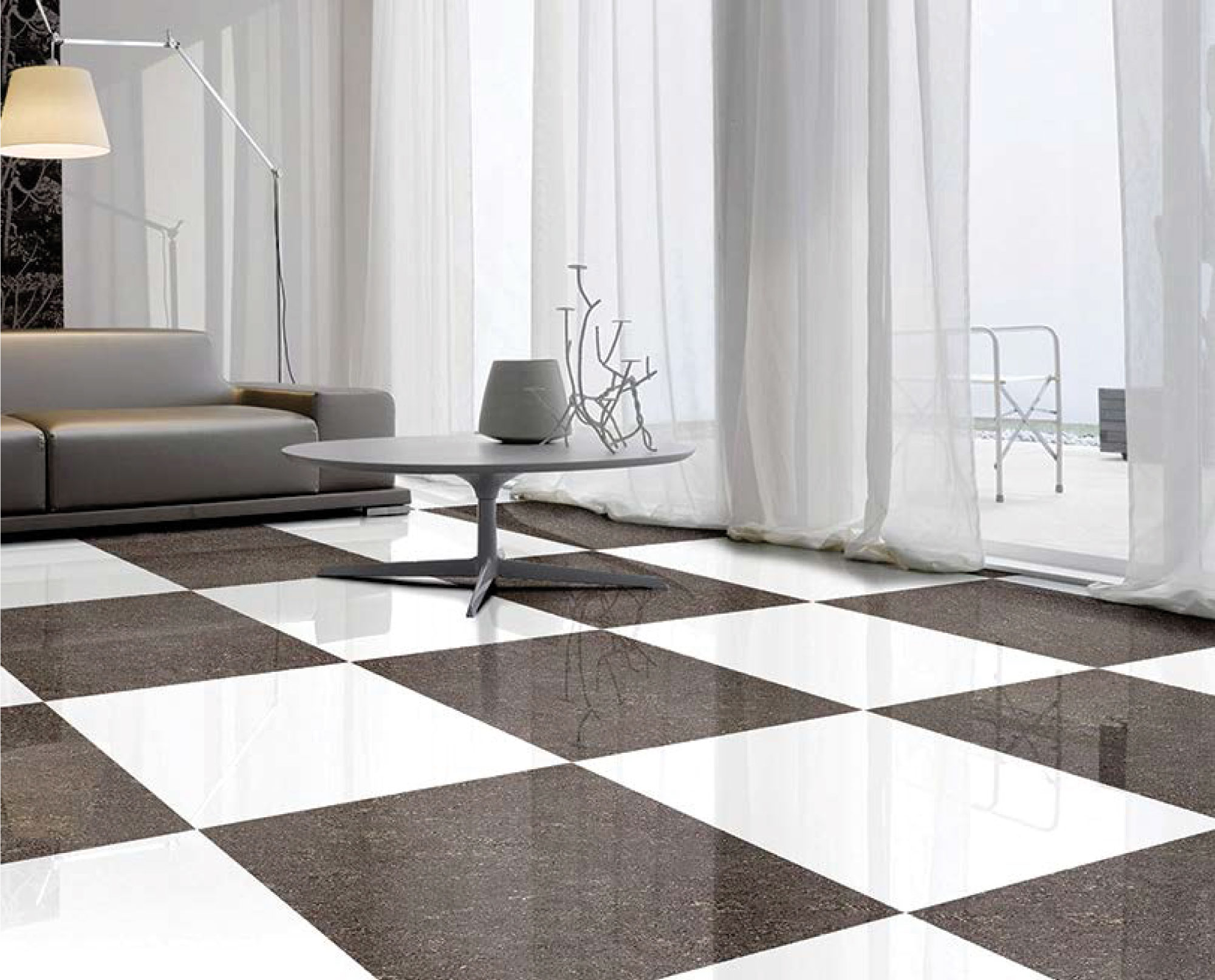 Tile floors stand up well to children, pets, and mess-making. The hard, non-porous surface prevents staining, allergens, and odors. Textured tile provides traction for kids' safety. Larger grout lines hide dirt but are easy to clean. Tile comes in endless colors and shapes for a customized look.
Ceramic and porcelain tiles are very durable and affordable. Their hardness resists scratches, chips, and cracks. Use metal transition strips between rooms and quality grout. Porcelain is stronger than ceramic and works in all areas. Properly installed tile flooring holds up for years of family living.
Laminate Flooring
Laminate flooring has the appearance of wood with more durability and affordability. The top protective layer resists stains, fading, and burns that can happen with rambunctious kids and pets. Laminate is easy to install and maintain.
Sweep regularly to prevent scratches from embedded objects. Use furniture pads to avoid scratches and dents. Laminate stands up well to spills, allergens, and odors. Just avoid excessive moisture that can seep into seams and cause swelling. Overall, laminate is a versatile, family-friendly flooring.
Hardwood Flooring
Genuine hardwood looks beautiful and feels comforting underfoot. Oak and maple are solid and long-lasting. The smooth surface deters pet hair and allergens. Hardwood is also hypoallergenic. Durable woods like hickory, birch, and cherry resist scratches and gouges.
Protect hardwood by using runners, area rugs, and furniture leg covers. Place pet dishes on mats to catch drips and crumbs. Sweep daily and clean spills immediately to limit the damage. It requires regular refinishing to retain its beautiful appearance in busy family homes for best wooden flooring.
Luxury Vinyl Plank Flooring
Luxury vinyl plank flooring combines visual appeal with kid and pet-friendly durability. Print technology recreates the look of natural wood or stone. Coordinating planks give a seamless appearance. The stable, rigid core prevents indentation damage from furniture or play.
Waterproof LVP withstands drink spills and pet accidents. Thicker wear layers protect against scratches and dents. Easy no-wax maintenance suits busy families. LVP comes in muted tones to conceal everyday scuffs. With realistic looks and family-friendly durability, LVP is a great flooring choice.
Tips for Choosing the Best Flooring for Kids & Pets
Look for scratch-resistant surfaces like vinyl, laminate, and porcelain tile that can take rough play and pets.
Seek waterproof flooring like luxury vinyl plank and tile for drink spills or pet accidents.
Check the thickness and density ratings, as thicker floors better withstand impacts.
Prioritize durable floors like porcelain tile and wood-polymer composite that resist staining.
Consider radiant heat flooring to keep play areas warm for kids to lay on.
Install cushioned vinyl or cork floors for basement playrooms to make hard falls less painful.
Get slip-resistant tile with a textured surface to prevent kids' falls, especially when wet.
Choose low-VOC flooring to avoid inhaling unhealthy fumes, which is essential for kids.
Look for quieter flooring like carpet or cork if noise travels quickly through the house.
Get large format tile sizes that have fewer grout lines to attract less dirt and grime.
Buy a few extra boxes of flooring for future repairs needed in high-traffic areas.
Hire a professional installer experienced with kid/pet-friendly floors to ensure proper installation.
Final Considerations
The most suitable floors for active children and pets are waterproof, scratch-resistant, and easy to clean. Focus less on looks and more on durability and stain resistance. Sweep and mop tile, vinyl, and laminate regularly to remove dirt before it scratches floors. Place carpet runners in high-traffic areas.
Evaluate the subfloor before installing flooring. Repair any uneven areas to prevent damage after installation. Include transition pieces between rooms. Shop top brands known for quality construction. You can enjoy durability and beauty in your family home with the right flooring.
Fixit Carpet is the top rated  supplier of carpets and flooring in Dubai. I hope this guide was helpful to you regarding the selection of pet friendly floors. Explore our blogs to know more about flooring and carpets Dubai.
Read more: