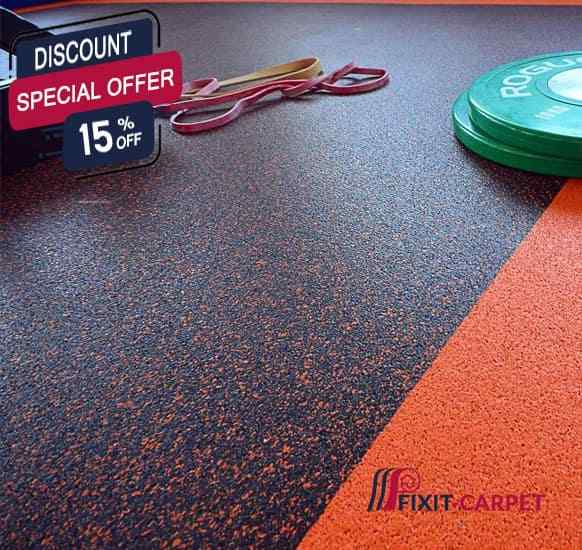 EPDM Flooring Dubai | The Preeminent Outdoor Floor Covering Solution
Have you ever heard of man-made or artificial rubber? EPDM Flooring Dubai is an artificial rubber floor covering solution that is completely synthetic and man-made. You can use this EPDM outdoor flooring in different places because of its most mesmerizing features and highly resistible nature.
These floors are directly intalled over the surface of your previously existing floors or temporary floors. EPDM floor service is the most recent flooring technology that can add undeniable features to your playgrounds and make them highly functional/practical areas as well. Here, we have mentioned some detailed features of EPDM floors.
Get Custom Play Area EPDM Flooring Dubai
The actual manufacturing of our high-caliber EPDM rubber flooring is based on a compound named Ethylene Propylene Diene Monomer. This monomer has the real magic in it that makes the overall terrazo floors of your space highly durable and really very functional as well.
We offer 22 different types of variable and bright colors in our EPDM flooring Dubai.
The thickness value of these floors starts at 0.5 mm and ranges to 4 mm.
Sulfur and peroxides are used to treat the EPDM gym flooring for better chemical resistance.
EPDM Floor Dubai can easily withstand temperatures of up to 300 degrees Fahrenheit.
Top Projects Of Our EPDM Floors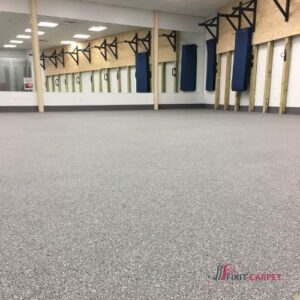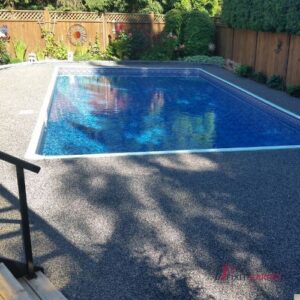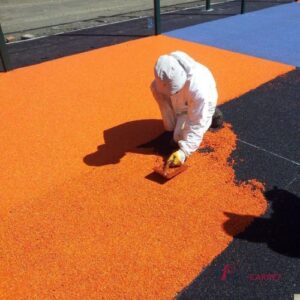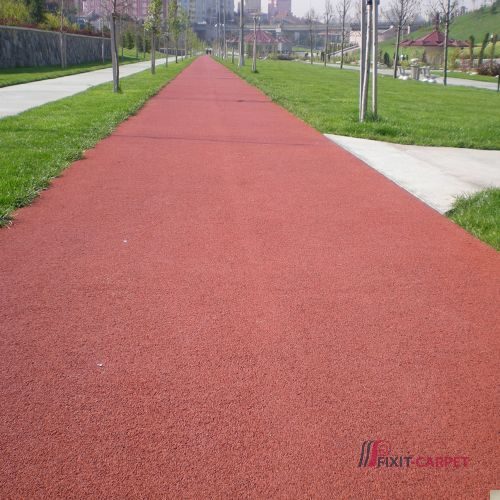 Our EPDM Rubber Flooring Service Dubai
For areas that have high foot traffic or are playground surfaces, EPDM floors and SPC flooring are the best and most appealing floor covering solution. Because of the extreme durability approach, you must get our EPDM floor installation done in your playgrounds.
Installing these EPDM floors in any playground, or sports complex provides you with the most practical features. The major plus point is that all the major accidents and injuries are avoided perfectly. As these playgrounds are places where the risk of getting injured is at its highest, Installing EPDM Flooring Dubai in your playing areas is thus a wise decision.
The installation of EPDM rubber flooring Dubai is not a simple task. Great expertise and experience are required for the accurate and precise installation of these floors. You can hire our professional in Dubai for proper and flawless EPDM floor installation. Our installation charges and product prices are very low as compared to other brands.
Why Choose Us For EPDM Floor Service?
If you are looking for the best EPDM flooring Dubai suppliers in the UAE, then you are in the right place. Although our company is highly reliable, we have never come to terms with the quality of our products and services.
We are well-known for our high-class products and flawless floor fixing and installation services throughout the entire United Arab Emirates. Our pricing approach is also very budget-friendly, so we never burden the pockets of our clients.