Epoxy Flooring Dubai | The Floor Easy Solution
If you have got high foot traffic at your place, then Epoxy Flooring Dubai is the only floor covering solution for which you must go. The areas that are exposed to harsh weather or industrial floors that have to bear the load of heavy machinery should also prioritize epoxy floors.
The trend has been changing day by day, and these epoxy floors are now also being used as domestic flooring solutions. We provide our clients with both commercial and residential epoxy floor services in Dubai. These perfect floors come with some irresistible features that you cannot deny at all. So let us have a look at these characteristics.
Get Premium Manufactured Epoxy Flooring Dubai At Cheap Rates
As we all know, epoxy floors are manufactured from many layers that determine the durability and functionality of these floors as well. In order to understand the manufacturing details of these floors, we have mentioned some technical information about wooden floor and vinyl flooring for our superior quality epoxy floor.
The epoxy flooring UAE is installed in three layers.
The bottom layer is the sealer or primer layer, which comes up with a thickness of about 0.12 mm.
The next layer, which is called the coating, is 0.25 mm to 1.27 mm in thickness.
The final topping layer of Epoxy Floor Dubai has a thickness of 1.27 mm to 6.35 mm.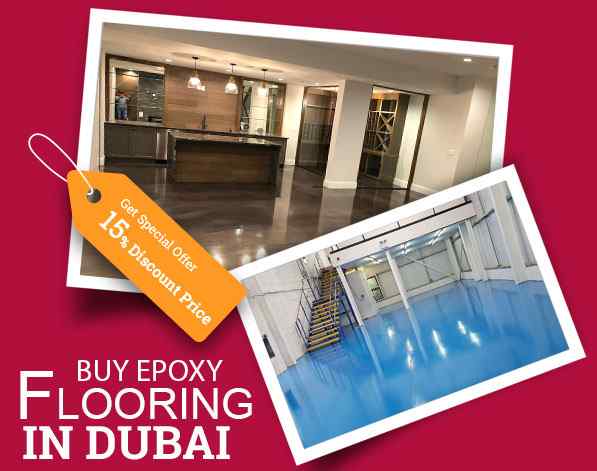 Select Featured Epoxy Flooring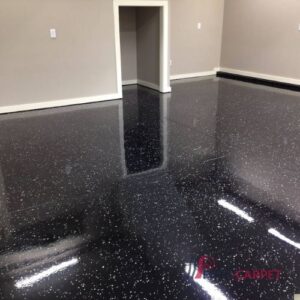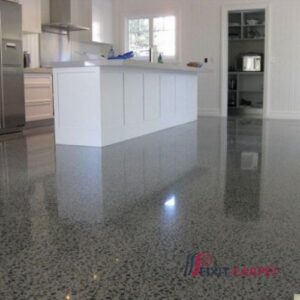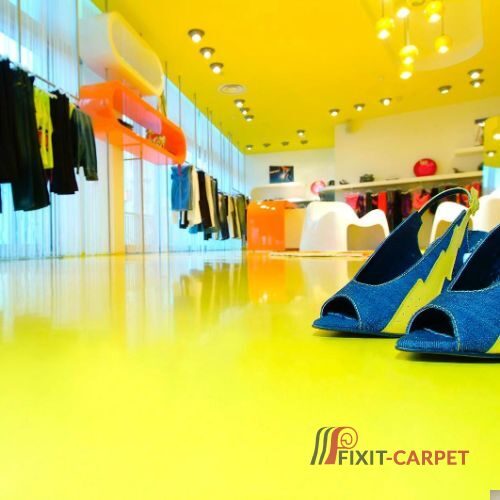 Galvanize The Looks Of Your Floors With Epoxy Floor Service in Abu Dhabi Artistically
Epoxy terrazzo flooring is truly dedicated to enhancing the overall look and performance of your palace. These floors were first used as industrial floors because of their higher durability and high tolerance levels. But nowadays, these floors are used in residential places as well, such as epoxy floor garages.
The overall installation process of our Epoxy Flooring Dubai is very appealing and artistic as well. Our perfectly trained and highly experienced workers consider your floors as an empty canvas and then add beauty to them by spreading the epoxy floor chemical. The ultimate results will definitely blow your minds.
The overall product and installation services by our company are not so expensive, as we are the oldest flooring company in Dubai and try always to aid our clients. So we never overcharge our customers and provide also parquet flooring them with the most budget-friendly and highly market-competitive rates in the entire United Arab Emirates.
Why Choose Us For Epoxy Flooring Dubai?
Epoxy flooring Dubai by our company are the most amazing products designed to serve you for a long time intervals. You can get top-notch products at the lowest possible rates as compared to the entire Flooring market of the United Arab Emirates.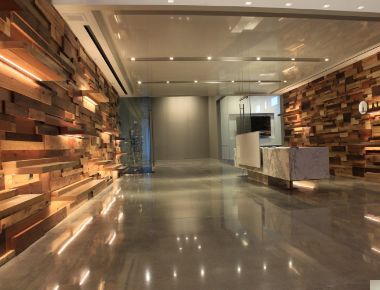 Our company operates all around the country. No matter in which part of the country you live, we will be there with our highly professional workers at your service. We also offer the most organized epoxy floor installation services at your doorstep. Our installation crew and office staff are ready 24/7 to serve you at their best.