Install Terrazzo Flooring Dubai And Add Real Uniqueness To Your Floors
Most people are confused and want to know "What is terrazzo flooring Dubai?" Well, we have brought you the best quality terrazzo vinyl flooring. This floor is a unique mixture of many solid materials. Marble stones, quartz, stone, marble chips, granite, glass, and other materials are mixed to form terrazzo.
So, if you want to enjoy a stylish and traditional floor covering solution, we will provide you with the most magnificent and top most terrazzo tile flooring. These floors have a lot of plus points. But here we have mentioned some of them in order to tell you about the real value of our terrazzo grey flooring.
Our Top-notch Terrazzo Flooring Dubai Shows Perfect Innovation
These floors have got the most innovative and modern manufacturing approach. With this floor furnishing solution by Fixit Carpet, you can perfectly adorn your places with the best aesthetics instantly. Some major technical details of our top-quality outdoors terrazzo flooring Dubai are:
These floors come as tiles for an easier installation approach.
The thickness of each terrazzo floor tile ranges between 2 cm and 3 cm.
The tile size starts from 12″ x 12″ and it ranges to 24″ x 24″, so that selection of the desired size becomes easier.
Our first-rate terrazzo floor service is also available in 120′′ x 49′′ slabs.
Select Featured Terrazzo Floor Dubai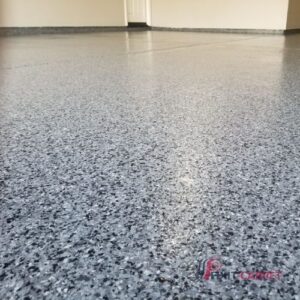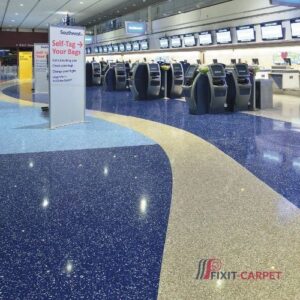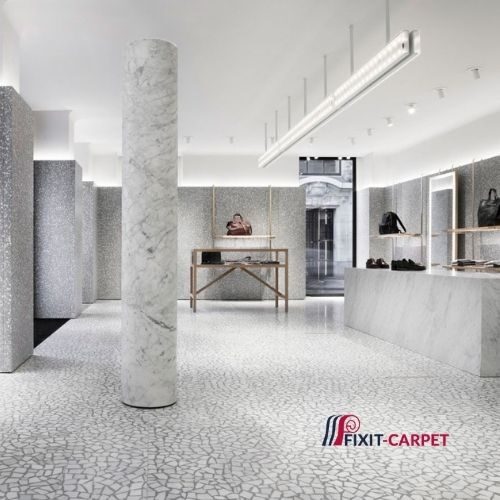 Modern Terrazzo Floor Service in Dubai
Terrazzo has come back with real innovation and modernity in it as these floors were used in the ancient times of Egypt. These floors are going to be the best floor covering solution for those people who want to add instant beauty to their floors with wooden flooring and epoxy flooring.
After the installation of the terrazzo flooring Dubai, you will definitely enjoy the real beautification approach. If you have some ideas in your mind, then share them with us as we also offer custom terrazzo floor in Dubai. These floors can add futuristic and practical characteristics to the property.
We are well known in the entire market because of our positive feedback and reputation. Our company always tries to provide the clients with the best terrazzo floor covering solution. Besides the quality, we also offer you the most competitive herringbone floor and budget-friendly rates as compared to the entire market of the United Arab Emirates.
We are a customer-oriented business firm that gives top priority to its clients. For that sake, we never compromise on a single aspect involved in the manufacturing of our top-quality terrazzo flooring Dubai floor. You will love to get engaged with our knowledgeable and competent staff.
The quality of all the products is up to the mark and the installation and delivery service of our company is very amazing too. You can hire us from all parts of the United Arab Emirates. For the cost estimation of your projects, you can also contact our experts and get free quotations.