SPC Flooring Dubai | Most Resilient Floor Decorative Element
SPC flooring Dubai can be your next floor covering solution that is completely durable and shows a highly wonderful aesthetical approach as well. You can enjoy a really plush feeling under your feet after the installation of these floors Dubai.
Our SPC vinyl flooring is the most important decor solution that can make the overall aesthetics of your place very appealing. There are a lot of flooring SPC pros and cons. Here we have described some of the plus points that can really cast a spell on the minds of the viewers and the homeowners as well.
The SPC floor services in Dubai is amazing because of its scratch-free property.

SPC floor price in UAE comes equipped with a 100% waterproof character.

Our high-class these flooring UAE can be used in different moisture-prone places, like in bathrooms or kitchens.

In the battle between SPC flooring Dubai and luxury vinyl flooing, SPC floors require no underlayment.
We Offer The Standardly Manufactured SPC Flooring Dubai

Our top-class SPC herringbone flooring is a very amazing decorative floor covering solution for your place that can add functionality and aesthetics as well. Vinyl and laminate Dubai all this is because of the ideal crafting and optimum manufacturing credentials of these floors.
SPC floors are manufactured as panels and planks for easy installation.

Premium types of composite materials are employed for the quality manufacturing of these SPC floors.

The high-class SPC parquet flooring offers a really smooth floor covering to elevate the overall aesthetics of your place.

The best SPC flooring Dubai comes up with an ideal thickness of 4 mm.
Select Featured Area Rugs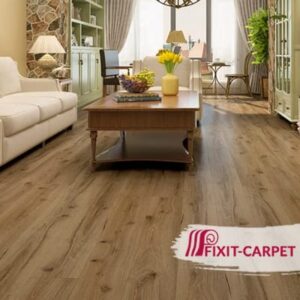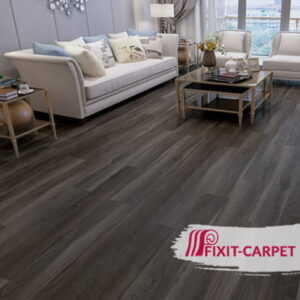 SPC Flooring Dubai Offers You Stunning Interiors
Our supreme quality SPC flooring is supplied to add proper beauty and glamorous effects to your floors. These floors are the real beauty enhancers that can serve you in the long term. With its timeless features, SPC floor service is purely meant for ornamentation. Our LVT floors can add to the beauty of your entire space instantly.
The most obvious question by the clients is, "Is SPC flooring waterproof?" The simplest answer is that our perfectly manufactured SPC floors are completely waterproof, and you can use SPC floor services in Dubai in different places that are exposed to moisture, like bathrooms or kitchens, as well.
Besides providing the clients with these top-quality products, we try to keep our customers completely facilitated by offering them really competitive rates as compared to the entire market of the United Arab Emirates. We also offer discounts on different occasions and on a regular basis as well. So you can hire us for the best SPC floor covering installation services and products in Dubai.
Why Choose Us For SPC Flooring Dubai?

SPC floors by Fixit carpet are the most reliable floors that can make the overall look of your place enticing. We make no compromise over the quality parameters of the manufacturing of these SPC flooring products. We offer SPC wood flooring at very affordable rates.
Besides providing you with the best SPC Colors of flooring, we also provide you with the most amazing SPC and epoxy flooring services. These services are always given to you by our highly trained and completely professional floor installation crew. And we are the top-notch SPC flooring suppliers in all the United Arab Emirates.
Contact Us To Get Our Services!

In order to get all your questions and queries answered professionally and quickly get in touch with our polite customer care staff. We also offer free quotations for your SPC flooring projects to estimate the cost.